A day with lunchtime yoga, minimal annoyances, a little bit of rain and a new rose scented candle bought for cheap is a very good day.
Here are a lot of links.
First, puppies. 'Cause it's Friday.
And...
Reading With Dogs Program For Kids Is Arf-dog-rable
Kids read to dogs. MORE AWWS AND THEN MORE.
'How To Talk To Scared, Condescending, Misinformed, Old White Dudes' With Your Host Hillary Clinton
Fucking love this woman. Brilliant, accomplished, TAKE NO SHIT. And she can get down.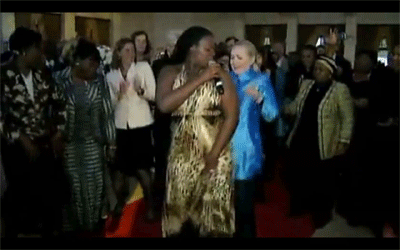 Lulz. Everyone fucking loooved this movie in high school. I will admit, I was a fan, but it was not my religion.
BLOWING MY FUCKING MIND RIGHT NOW BUZZFEED.
Who Said It: Marissa Cooper Or Franz Kafka?
I got 100%. Should I be proud or ashamed?
Quvenzhané Wallis in Talks for Annie Remake
This would seriously be the
most
wonderful thing in the whole wide world.
OKAY I SERIOUSLY WILL STOP.
It's bedtime for me and this puppy,