Seth MacFarlane Isn't The Problem
A different perspective, and one I think has some merit. Not sure if I totally agree. Any thoughts?
We Found Our Son In The Subway
Oh my gosh, this is so wonderful. Tears. My heart. OH THE WORLD.
#FollowMeTo: Murad Osmann, Russian Photographer, Travels The World With Girlfriend In Striking Instagram Photo Series
These are really neat.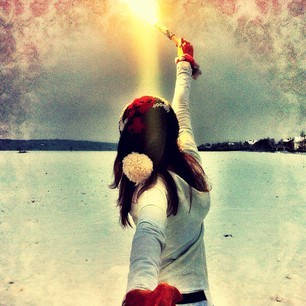 Jennifer Lawrence fired up and chilled out
Hanging out in Hawaii, just veggin' out. I knew we were destined to be BFFs.
And, if you're enjoying a smoke like J.Law here, and maybe someone else I know, this will be doubly funny.